Tae Kwon Do Times Magazine
GRANDMASTER HEE IL CHO
February, 2004
Tae Kwon Do Times Magazine
Tae Kwon Do Times
Jan. 2004

2003 Instructor of the Year

By Floyd Burk

At eight years of age, Hee Il Cho became the man of his family when his father, who had been a successful merchant, left his family to find work after the Korean War.  Hee Il Cho was the eldest of six children and felt a keen responsibility for their welfare as well as the welfare of their mother who found work whenever possible to feed her impoverished family.  The Cho family was on the verge of starving to death when the gritty and determined youngster took it upon himself to find food and change the fortune of his family.  He accomplished both.
The same grit and determination that saved his family has made Grandmaster Hee Il Cho a respected and renowned name throughout the martial art community worldwide.  It is that same grit and determination that has made him one of the most inspiring instructors in the world today.
Like numerous masters and grandmasters, the small in stature Hee Il Cho became a student of Tae Kwon Do because of the taunting and physical abuse from other children.  When he joined the Korean ROC to fulfill his military commitment, he grew taller and muscular with the better nutrition provided by the military.


After fulfilling his military commitment, Hee Il Cho knew that he wanted to leave Korea and he knew that Tae Kwon Do would be the vehicle that would carry him to his new destination.  At that time in South Korea, General Choi Hong Hi headed a program for instructors.  The two students who ranked number one and number two in class were given positions in another country.  The competition was fierce but Grandmaster Cho ranked number one in his class and was sent to India to teach special Indian combat forces for one year.  After that, he and a fellow instructor traveled to many countries throughout Europe before they decided to come to America.  Hee Il Cho arrived in Chicago on Christmas Eve night with ten dollars in his pocket.


Grandmaster Cho remained in the Midwest for two years; teaching one year in Chicago for a place to sleep and two packages of Ramen noodles a day, and in South Bend, Indiana, where he worked at a factory and spent four hours a day walking back and forth to his job then teaching classes in the evening.


Although he enjoyed his time in the Midwest, he wanted to see and to live in more parts of the country and moved to Providence, Rhode Island, to open his own school.  Within four years, he had opened six schools and had a successful stable of fighters.
In 1975, Grandmaster Cho wanted to leave the cold and snow behind and moved to California for sunshine and warmth.  During his almost quarter of a century in California, he became very prolific, writing Tae Kwon Do training  books and producing training tapes, as well as founding his organization, the Action International Martial Arts Association that now has branches and members throughout the world.  In 1998, he moved to Albuquerque, New Mexico, to open a new school and introduce his style of teaching to the area.  In 2003, Grandmaster Cho relocated his organization to Honolulu, Hawaii.


Throughout his career in Tae Kwon Do, Hee Il Cho has continued to perfect his skills not only as a martial artist but also as an instructor.  He has continued to define, then re-define the teaching process itself and how best to inspire his students to succeed as martial artists and human beings.

View Grandmaster Hee Il Cho's Magazine Cover Collection
Congratulations to Grandmaster Hee Il Cho, Black Belt Magazine's 2012 Man of the Year!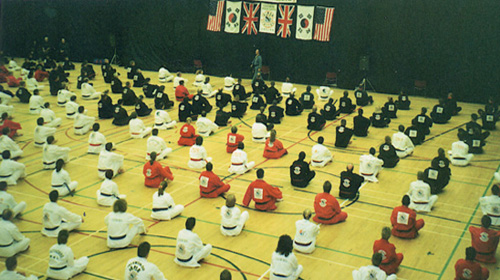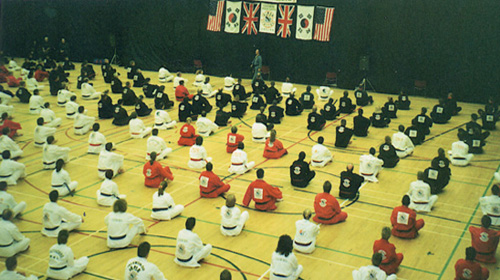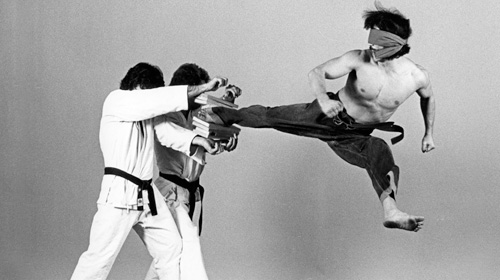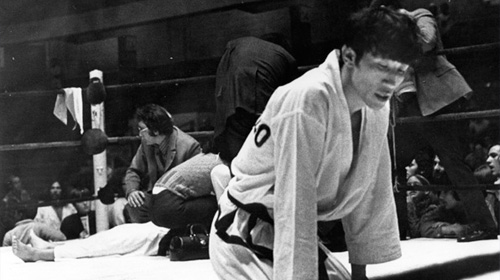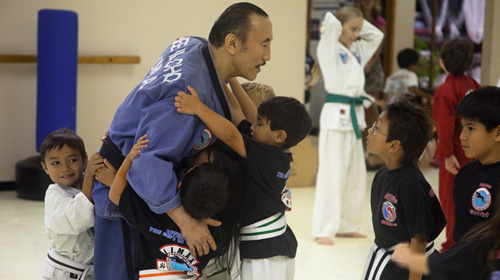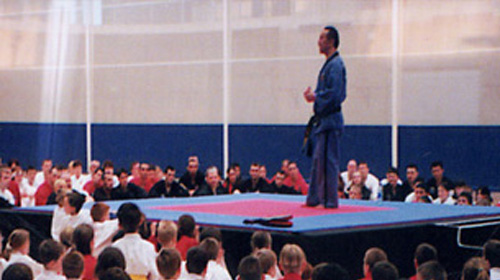 Action International Martial Arts Association