Grandmaster Hee Il Cho
A Lifetime of Tae Kwon Do...
Join the A-C-T-I-O-N!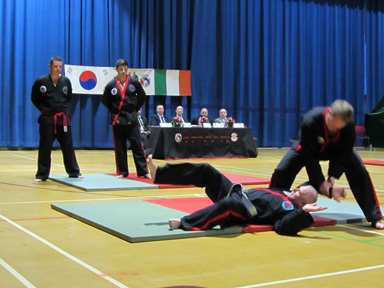 Schools Across the Globe are Joining the Action
It is nearly 7pm on a Friday night, and in a private sports complex in Saltsburg, PA over five nations have gathered, all sporting impressive Tae Kwon Do uniforms. While we see most people flocking toward the theatres or trendy restaurants at the beginning of the weekend, it is truly magnetic to watch nearly 200 martial artists with eclectic backgrounds applaud through their heartfelt kicks and punches as Grandmaster Hee Il Cho instructs the crowd.

These functions are now popping all over the globe as schools are taking a second glimpse and "joining the action" – the Action International Martial Arts Association (AIMAA), that is.

Especially at a time when the integrity of world martial art organizations is being highly scrutinized and their image is slowly deteriorating as power-hungry political groups, the AIMAA that makes all efforts to stay closely knit as a family seems to really stand out.

Being the only martial art organization that utilizes a direct and open line of communication with its President and Founder Grandmaster Hee Il Cho, the AIMAA resembles one devoted Instructor leading thousands of devoted students that happen to train in all the four corners of the world.

Since its inception in 1980, the AIMAA has encouraged martial art enthusiasts to "join the action." The dictionary defines "action" synonymously with "accomplishment." The AIMAA understands the goals and ambitions that martial art students and instructors all have and is working toward the very accomplishment of these dreams.

Grandmaster Hee Il Cho is a name that demands the attention of every martial arts practitioner. His name and face have graced magazines, books, and videos by the hundreds, but it is his hardcore commitment to furthering the martial arts community that rings loud across the world and earns such admiration. To be the best, you have to learn from the best. Grandmaster Cho established the AIMAA in order to give everyone the opportunity to follow the sincere ideals of the martial arts; always keeping an open mind and demonstrating flexibility through all truthfulness and rejecting politics of any form.

The AIMAA advocates the holistic profitability of its members. With over fifty years of experience as an Instructor under his belt, Grandmaster Cho's credibility is incomparable. As an AIMAA member, you will be backed with 120% support both by provision of effective business strategies that will generate outstanding revenues for your school and unique curriculums that will increase the value of your instruction.

From summer and winter camps to seminars to international belt tests to world championships to R.A.P.E. certification to setting up your own AIMAA Pro-Shop, the benefits of becoming a part of the AIMAA family are far too many to list.

Download 12 page AIMAA Introductory Information Packet for USA or International ($10 each):
To receive a hardcopy complete informational packet on affiliation by mail, please forward your full name, mailing address, and a check (payable to AIMAA) or money order for $10 to our Headquarters at:
AIMAA World Headquarters, U.S.A.
7192 Kalanianaole Hwy Suite C-200
Honolulu, HI 96825
Tel (808) 396-8900
Fax (808) 396-0800
E-mail: aimaahq@aol.com
Don't Wait, Join The Action Today!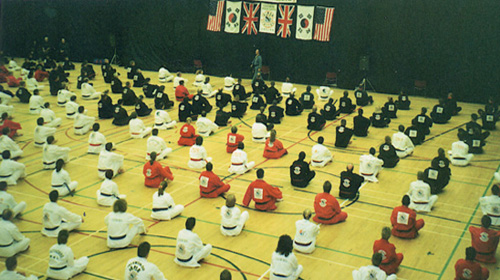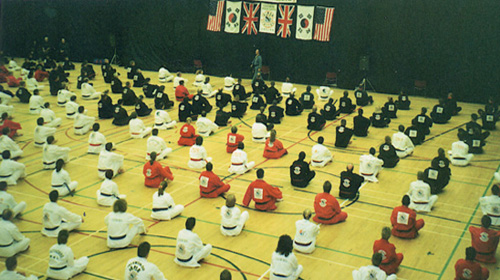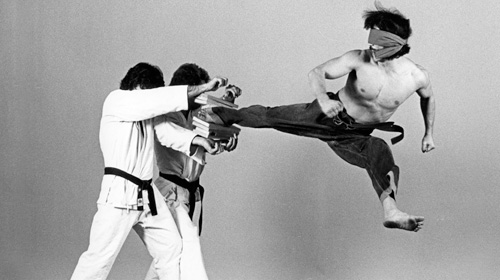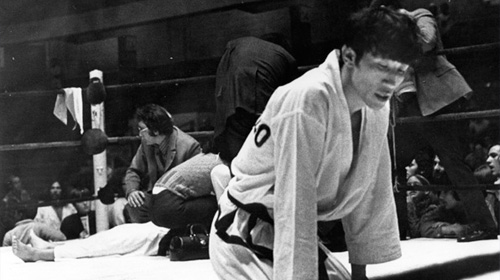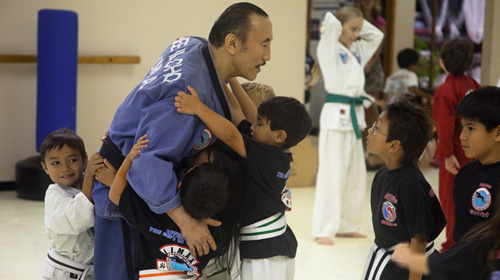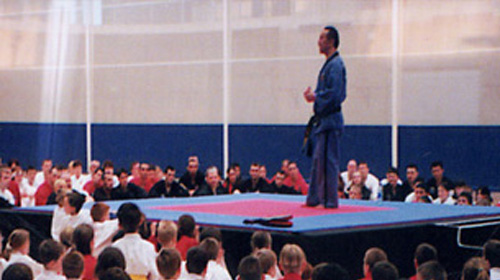 Action International Martial Arts Association