Special Message for AIMAA 2020
March, 2020
Honolulu, Hawaii
Special Message 2020
Message to AIMAA
Letter from Grandmaster Hee Il Cho to AIMAA
Dear AIMAA Instructors, Students, and Family Members:
I pen this letter to each and every one of you offering my utmost compassion and comfort during these everchanging and difficult times.
At the end of this year, I will hopefully be celebrating my 80th rotation on this earth. Over the span of eight decades, I have learned to survive through the dire pain and suffering caused by colonialism, war, poverty, riots, and discrimination. I have also learned to thrive in the face of such adversities because of community, basic human kindness, empathy, and personal discipline and sacrifice. These are all tenets I have strived to cultivate and pass on through one of the only constants in my life – the martial arts.
I know how stories told by older generations about how they overcame their hardships tend to feel distant and unrelatable to younger generations, especially during times of abundance. I have always shared my stories hoping to impart lessons that remained timely despite differences in people's circumstances and culture. Now, more than ever, I hope you can recall these lessons and draw strength from them. Begin simply with our Aims to Achieve:

Modesty – Always, be humble. Do not assume to know more than your neighbor, and always pause before you pass judgment. One should always be in a position to learn and re-learn.
Courtesy – Be kind and be generous with your kindness. Everyone is struggling collectively as much as we are individually.
Integrity – Do the right thing. Especially when you are the only to witness it.
Self-Control – Now is a time to practice self-discipline and control. Be wise and practice good stewardship over your resources, whether they are material (time, money) or internal (energy, mental health).
Perseverance –Now is a time to pause and pivot; it is not a time to give up.
Indomitable Spirit –Resilience is cultivated in your determination to move forward; the strategies on how to move forward will follow.

The most desperate and challenging of times always reveals the best and worst of humanity. In a time when we have to physically disconnect from our communities and shelter in place, you will also be confronted with the best and worst versions of your own personal fears and anxieties. Now is a time to reflect, meditate, and resolve internally – this is and always has been the foundation of our physical training.
Difficult times also tend to ignite our creativity and muse. Many instructors who are unable to congregate with their students in person have been doing so online through platforms like Zoom and holding live streaming sessions on other social media outlets like Facebook. Although I am not as technically savvy, I highly encourage you all to tap into these resources and support each other as much as possible. You should all also have access to most of my DVD instructional library, and all videos have also been digitized to be viewed on Vimeo (https://vimeo.com/grandmasterheeilcho).
I know these times are especially difficult because new information and policies are surfacing daily. However, as martial artists, remember that you have trained to be both fluid and alert. You are more than capable of navigating through uncertain times. This pandemic is unprecedented, because we are more connected as a global community now than we have ever been before. Although this is how the virus likely spread so rapidly and widely, we can also remember that the consequences fall upon all of us together. Moving forward together as a community in order to overcome this season will be critical.
This will be a season, just as all times of grief and times of celebration are. Some seasons last longer and are more difficult than others, but all seasons pass in time. Remain strong, remain together, and we will be able to move through this season stronger and more connected.
I am always here to support you.

Warmest regards,

Grandmaster Hee Il Cho
AIMAA President and Founder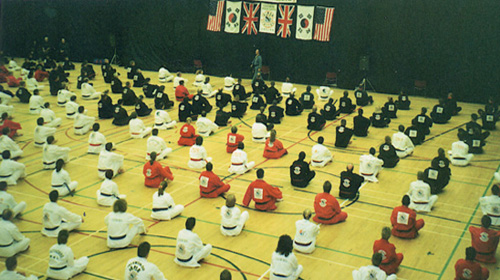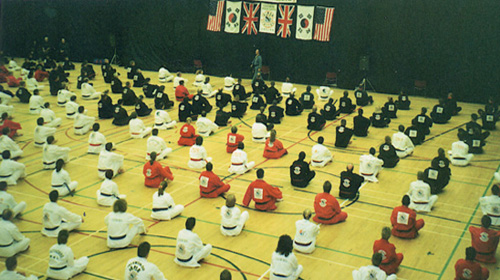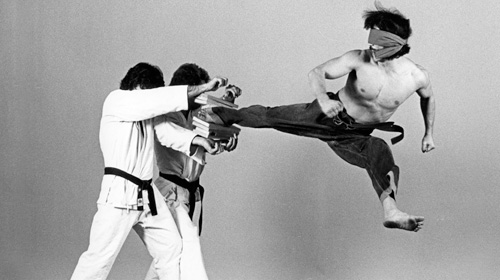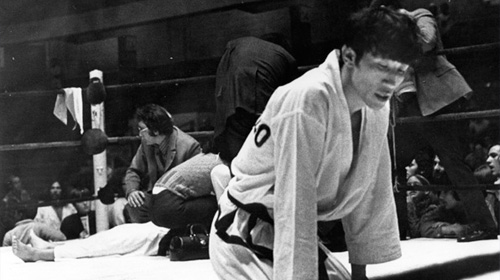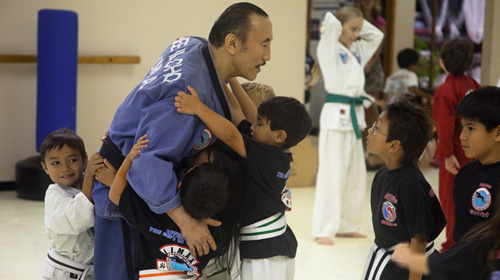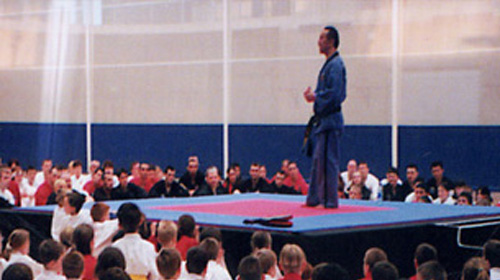 Action International Martial Arts Association